Shopping :: Jamaica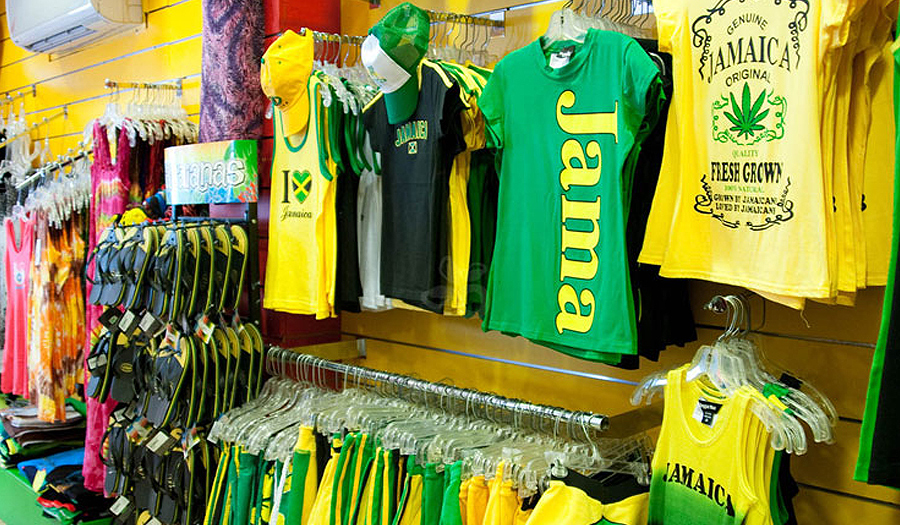 It's true what they say. Jamaica has its own style. Find it at marketplaces, malls and stalls so that even when you return to reality, a bit of the island can live on with you.
Busha Brownes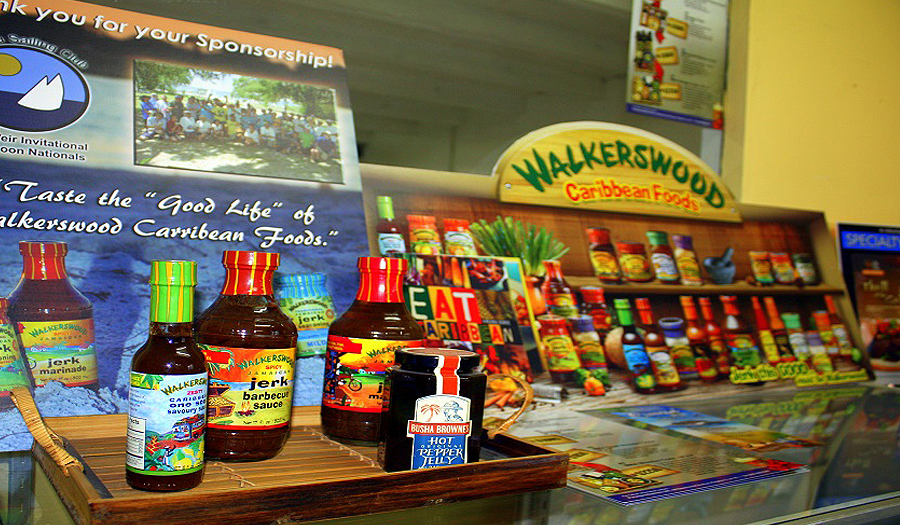 In 1836, Howe Peter Browne, 2nd Marquess of Sligo, returned to Westport, Ireland, taking with him memories of the spicy and exotic dishes he had been served during his governship of Jamaica. Sligo, himself, was among the first to free his slaves on his Jamaican estate – Kelly's and Cocoa Walks estates- which he had inherited from his ancestors, the Kellys and Brownes of Ireland; Jamaican settlers from the late 1600s. The Brownes became wealthy and were numbered among the respected members of the plantocracy who were famous for their entertaining and the variety of food they served. In Jamaica, their name has always been pronounced "Browney." Specially selected recipes from his treasure trove are now being prepared and bottled for Busha Browne's Company in Jamaica to be enjoyed today as much as they were over 200 years ago.
Carriacou Gallery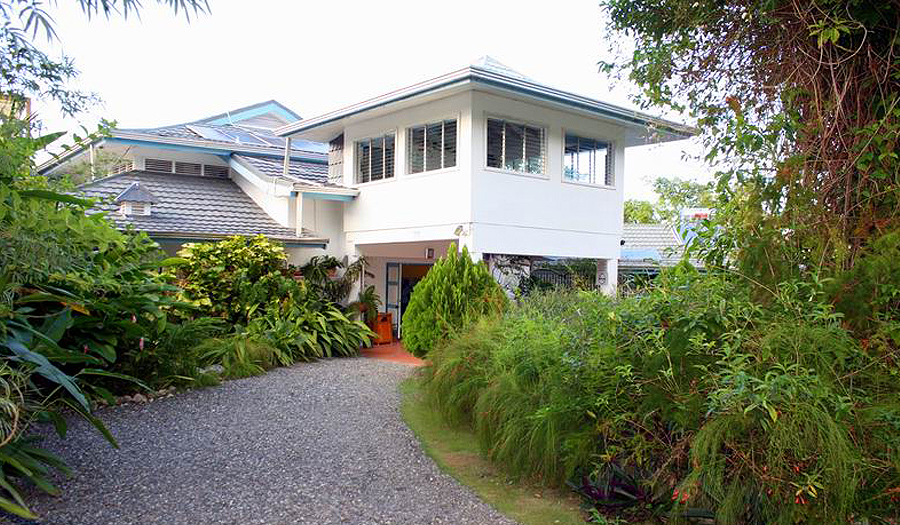 Should your experiences and impressions animate your creative vein, you will find inspiration at the Hotel Mocking Bird Hills' own Gallery Carriacou where works of local artists are displayed. The gallery plays host to all forms of arts and crafts. Exhibition openings are complemented with musical, dance or literary performances. Children in rural areas often do not have the opportunity to experience and contemplate art; so they are also welcomed to the gallery where they can become more aware of their rich cultural heritage and potential. Innkeeper Barbara Walker has informal talks with the children about the work they are viewing and about their own creative aspirations. She can also help make your creative dream a reality through art classes she offers in her studio.
Casa de Oro Montego Bay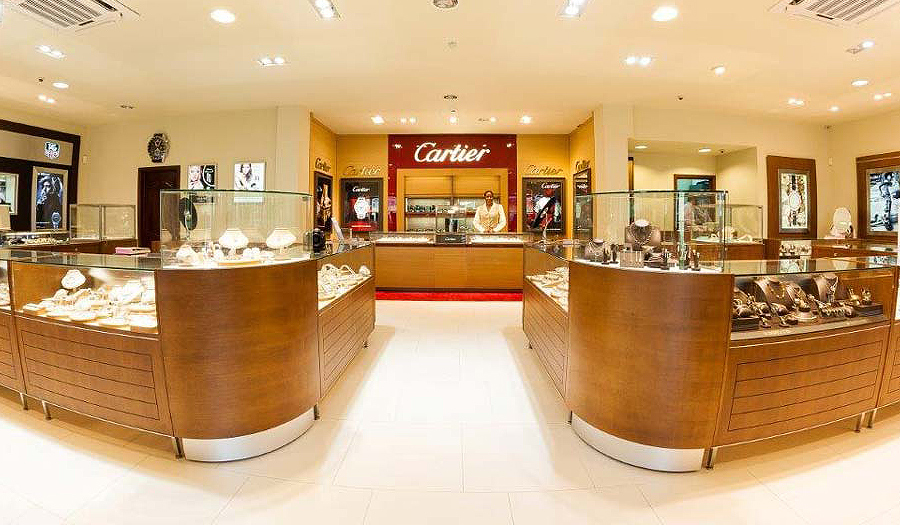 Casa de Oro Jewellers sells luxury and brand name jewellery and time pieces. The collections showcased are watches from Cartier, Tag Heuer, Christian Dior, Gucci, Hermes, Rado, Tissot, Citizen, Fossil, Michael Kors, Raymond weil etc. and Jewellery collection from Roberto Coin, Mikimoto, Pandora, Marahlago, Belle Etoile, 14kt and 18K diamond jewellery, titanium and carbon fiber jewellery pieces. Casa de Oro jewellers has earned the reputation of showcasing the finest in brand name watches, designer and generic jewellery. The name Casa de Oro symbolises jewels with ethereal beauty, quality, timeless luxury and above all customer satisfaction. For over 60 years the four generations has offered the world's most distinctive timepieces and glorious jewels to the world's most discerning consumers, the company built on a passion for beauty and value has retained the faith through years of prosperity and years of uncertainty.
Grosvenor Galleries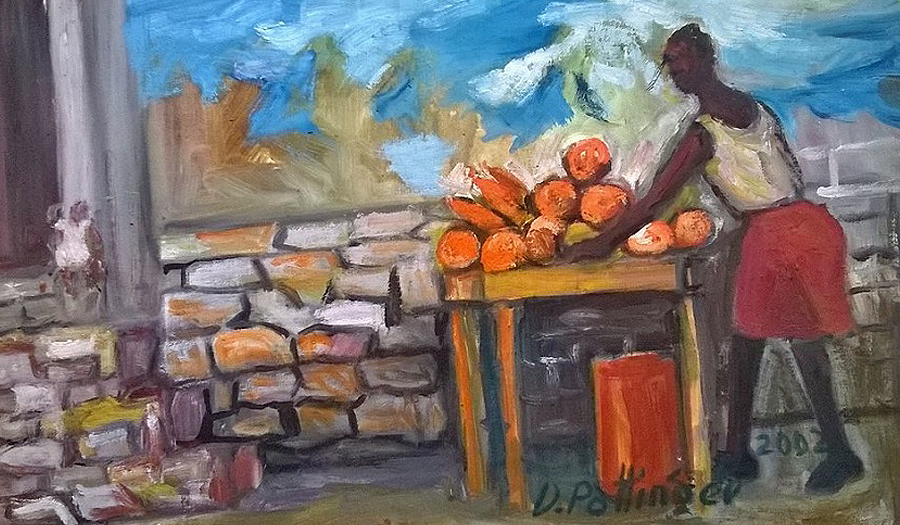 The Grosvenor Gallery specializes in paintings, drawings, sculpture and ceramics displayed throughout the four rooms.