Night Life :: Punta Cana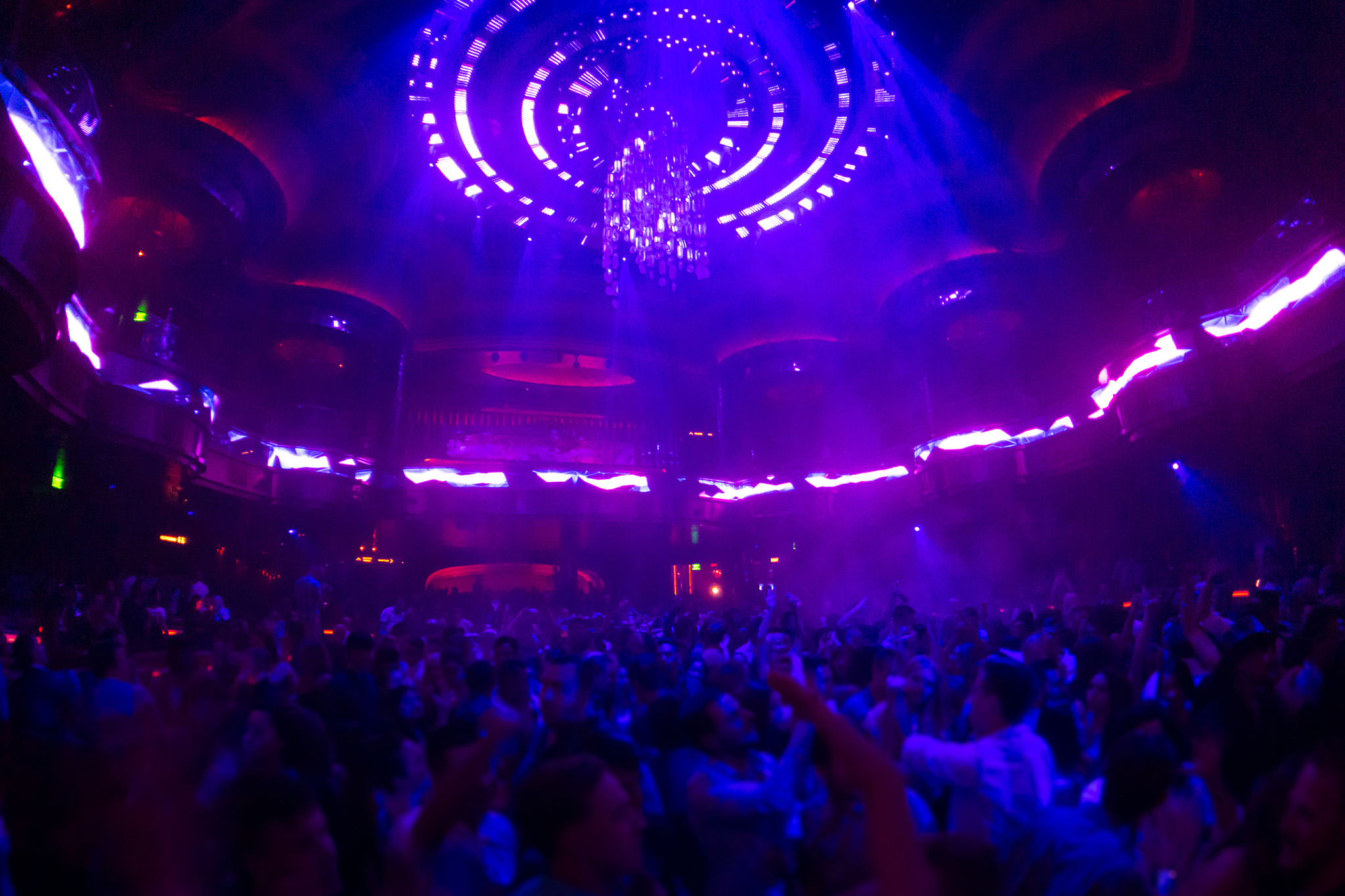 The idea of all inclusive resorts is that you never have to leave the hotel and spend all your money there. Therefore if you are staying at an all-inclusive, your nightly entertainment is already provided. Many hotels have shows similar to those of Las Vegas or on cruise lines. Some hotels issue night passes for non-guest but they don't really advertise this very much as it can be difficult to keep track of guests at night.
Finding what is going on elsewhere than in your hotel might not be easy as receptionists are trained to keep you in the complex.
Bávaro complex is probably your all-around best bet if you are trying to find entertainment away from your hotel.
In Punta Cana the nightlife begins just before midnight. This is when people finish their dinner and start to think about entertainment. Popular local music is Merengue.
The dress code is typically such that you cannot wear shorts, sandals or sleeveless T-shirts.
Smoking is prohibited inside of the clubs.
Punta Cana Night Clubs
Punta Cana is definitely known for good nightlife and some great nightclubs. The quallity of clubs changes from season to season. These are some of the more stable ones. In many of these locals and tourists mix, but if you want to meet locals most likely you will have to go to some local semi open air pubs.
Disco Mangu known also as Mangu Discotheque & Bar
Mangu Discotheque is located at the Occidental Flamenco Hotel and is open every night. The music includes: Electronic music plus Merengue, Bachata, Salsa, Rock and Reggae. The bar has a big screen where one can watch soccer, football, baseball, boxing, racing etc.
Imagine Punta Cana
Areito Disco
Part of the hotels chain Princess. Open daily 11pm to 5am. Free entry.
Bávaro Disco
Bávaro Disco can be found on the grounds of the Barceló Bávaro Beach, Golf & Casino Resort. This disco supposedly has the best sound system of all the clubs. The club has quite a European feel. Clients here are mainly from Southern Europe and Holland. The music and dancing goes till 5 am here
Pacha Discotheque
Located in the "Caribbean Street" is the first discotheque built in the area. Live shows have a cover fee otherwise entry is free.
Clubs come and go so these are some other names to look for:
Coco's (If you are looking to get away from the resort to enjoy a night out then Coco's is the place to be)
Disco El Bonche (Dress to impress for a night out at the Disco El Bonche)
Ferro's Disco
Hot Spot
Wave Disco