Adventures :: Cancun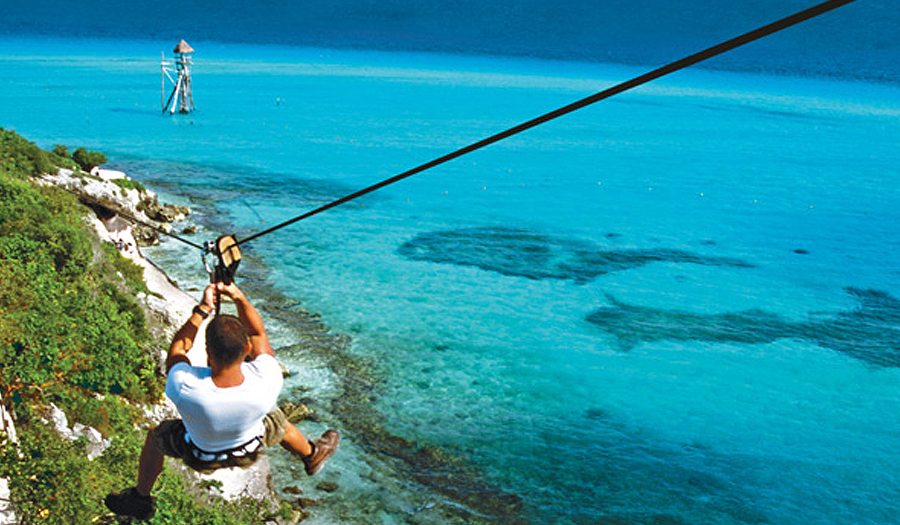 Cancun Adventure & Ecotourism Tours
Cancun Adventure & Ecotourism tours can be fun for all the family. You can tailor make your tour to include driving through the jungle in an open top jeep, mountain biking through the undergrowth, and swimming in the cool, fresh waters of the cenotes.
Cancun Ecological Theme Parks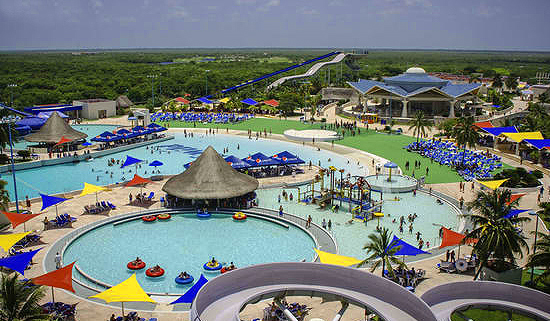 There are many amazing ecological theme parks near Cancun. You can get to them easily by car or bus or take one of the choice of tours on offer.
The most popular ecological theme park near Cancun is Xcaret. Xcaret is a huge eco-park so it is worth getting there early in the morning to take full advantage of its beauty. You will get to see wildlife in it natural habitat surrounded by the most beautiful flora and fauna. There is safe snorkeling in the calm inlets, and there is even a natural underground river you can swim along to cool off. Don't miss the spectacular Mexican Folkloric Show in the evening. A must see for all the family!
Another very popular day out is to Xel-Ha, one of the world's largest natural aquariums which is made up of a series of inlet and lagoon systems. Xel Ha means 'the place where water is born'.
For those of you that love snorkeling, El Garrafon will amaze you with its natural beauty and its plethora of coral and multicoloured fish found in the crystalline ocean.
Swim with Dolphins in Cancun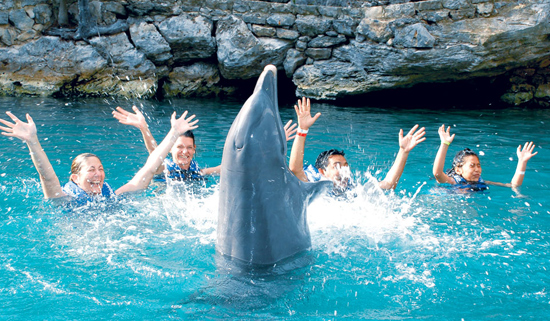 Swimming with dolphins in Cancun is the highlight of many people's vacation and is an opportunity not to be missed. Children as young as 3 can enjoy this fun experience.
Cancun Nature Reserves and Protected Areas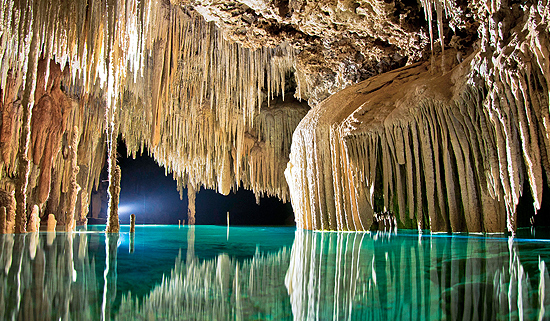 You can visit some of the most beautiful nature reserves and protected areas near Cancun. The flora and fauna is incredible and you will have the chance to observe wildlife such as monkeys, whale sharks, flamingos, crocodiles, marine turtles and so much more in their natural habitat.
Cancun Aquariums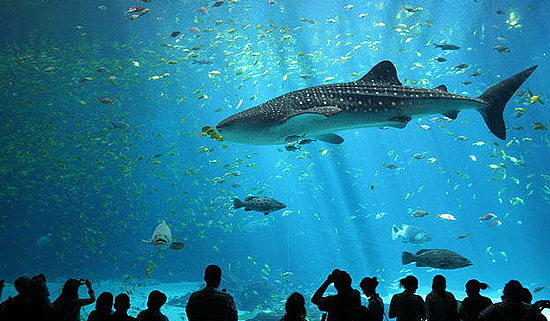 You are guaranteed a spectacular day out at the Interactive Aquarium Cancun. You can swim with dolphins and even meet sharks face to face in total safety. You can also visit Xel Ha, the world's largest natural aquarium, or go to Xcaret to the Coral Reef Aquarium.
Isla Mujeres – Isla Contoy – Isla Holbox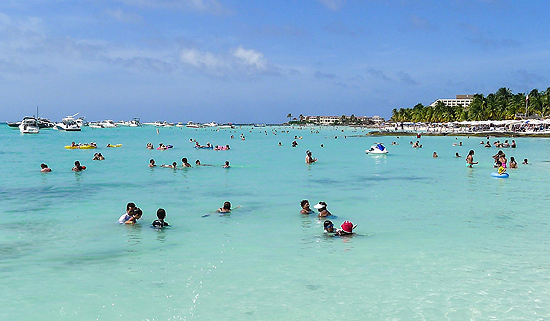 Isla Mujeres only a short hop from Cancun and is most famous for it beautiful beaches El Garrafon with its incredible snorkeling opportunities.
Isla Contoy is about 30km north of Isla Mujeres and apart from its natural beauty it is considered to be the most important nesting place for sea birds in the Mexican Caribbean with more than 150 species of birds.
Isla Holbox is separated from the mainland coast of Mexico by a shallow lagoon which gives sanctuary to thousands of flamingos, pelicans and other exotic birds and creatures. During July and August you even have the chance to swim with the whale shark – a phenomenon not be missed!